How to make a brick and mortar store a successful venture? What makes it work? These questions hang on every retailer's mind when they plan to launch or expand a retail business.
Store experience plays an important part of any retail business' success story. Hence, retailers pay more attention to keep their loyal customers happy and satisfied by offering the best in-store shopping experience.
Though there any many things such as maintaining inventory, keeping the store tidy, arranging things on racks with markings and prices and placing well-mannered store executives at strategic places to help customers choose the right things, still if you don't equip your Point Of Sale (POS) section, you may end up making customers wait in long queue in desperation and leave store totally exhausted and dejected.
Technology has given retailers many options to satisfy customers who always want more. Mobile Point of Sale (Mobile POS or MPOS) has come as a welcome relief for retailers who want to connect with customers instantly - wherever and whenever they need to. These mobile POS are electronic device which are hand-held and looks like a smart mobile phone.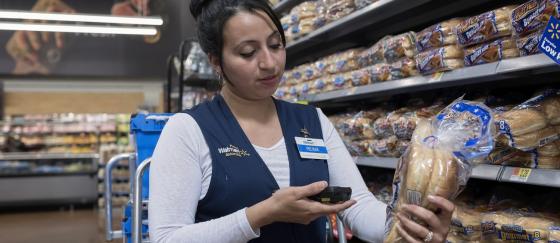 There are multiple usages for this wonder POS terminal. With Mobile POS in hand, retailers can bill the customers and give them physical receipt – either at cash counter or anywhere in the store. This avoids the big pain of standing in queue and wasting time, especially during the rush hours.
Mobile POS can be given to store executives to help customers find the availability of merchandise they would wish to buy and the location at the store. With cloud POS making a sweep at retail businesses, retailers can be able to perform multiple operations and also automate several of store functions in real time with nil errors.
Mobile POS has several advantages as business owners, be it a kirana store, restaurants or any small or big retail store, need not have to spend a huge capital in hardware components such as POS touch monitors, cash drawers, barcode scanners, desktop thermal printers and also local server, which may cost a huge money.
Mobile POS comes with inbuilt barcode scanner, 2-inch or 3-inch receipt printer and payment receiving system using cash or card. Apart from these advantages, retailers can install suitable retail POS software in their Mobile POS devices. These software applications can help them to see the inventory even when they are outside or travelling, take control of staff in multiple locations, find out foot traffic on daily, weekly or monthly basis, print performance reports to take crucial business decisions, etc.
Mobile POS can be a useful customer engagement tool. For sending receipts to customers through mails or mobile, Mobile POS can be used. It is also fast and within seconds retailers can contact hundreds of customers. For sending promotional mails or messages, information regarding new arrivals, discount notification and offering spot offers when customers visiting the store, these smart devices are widely used. Such activities automatically improve customer experience and make customers visit your store again and again.
-K RAMANATHAN ram@justransact.com