As we talk loudly over protecting our environment by saving trees, one thing that has gone unnoticed so far is that the fast growing retail sector becoming the major contributor in the disappearance of millions of trees over a period of few years. Looks baffled and unconvinced?
With the advent of supermarket stores across major cities and towns in India, even small and medium retail shops are now having advanced POS machines which generate foot-long bills for the grocery or other house-hold items customer buy every time. Not only this. Millions of products are pasted with barcode printed paper labels which provide product information that can be scanned using barcode scanners at the checkouts.
What will happen to these bills is anyone's guess. All these paper bills and receipts produced by POS printers will end up in waste baskets. Even one wants to save the bills for future purpose, since these printouts are printed using thermal POS printers, the print impressions will not lost long even for a month. Customers need to photo copy the bills and store them in their smart phones or in physical forms (again using paper) for future reference.
What is alternative?
Most of these POS consumables (paper roles and ribbons) are not environment friendly. Scores of trees are compromised to make these paper rolls for printing consumer bills, inventory records or transaction receipts. Same you can witness in places like restaurants, sweet shops or coffee shops in your neighbourhood that customers mindlessly ask for bills though they can have it in digital form in their smart-phones. Scenes at ATMs are same with overflowing waste bin. Though only few banks give customers an option of not generating paper receipts, people still go for it, just to have a quick view and toss it to garbage bin.
Even for printing one or two items, a paper length of 10-15 cm may be needed. Kumar Menon, who works in an IT firm in Tharamani in Chennai admits, "When I give my dress for washing, I get bills from grocery stores or ATM from my pockets, which I throw it ultimately. My bloated wallet always stashed with several shopping bills. I am okay with digital bills, but most of the shopping points even in the malls do not offer this facility though they have my mobile number. All these bills can be sent to smart phones as sms, via watsapp or can be sent as emails which are environment friendly too."
Health hazard
As several state governments are keen on banning plastic bags, there should be initiative to ban paper bills from retailers. Sure it can make some POS consumable manufacturers out of business, but the ban will go a long way in saving our environment. Traders too should discourage paper bills by charging more for those opting for paper bills like some of the super market stores like Reliance retail, More, Bigbazaar and Nilgiris do. These stores charge extra money up to Rs ten for providing plastic bags to customers to carry their merchandise.
A casual Google search has yielded the information that these bills are printed on thermal paper rolls, which is paper coated with special chemical mixture of a dye and a suitable matrix. When the paper is heated for printing, the resultant chemical formed on the paper is bisphenol A (BPA), which can cause severe health hazards.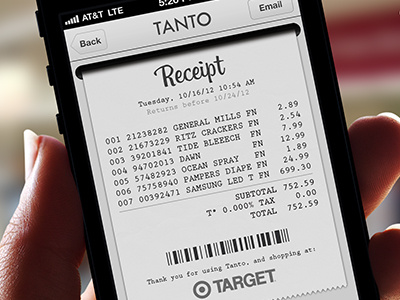 BPA has been declared harmful chemical agent by the European Chemicals Agency in 2017 and the United States Food and Drug Administration (US FDA) has banned BPA to be used in baby bottles.
According to an estimate by the U.S. Environment Protection Agency, over one million pounds of BPA are being released to the environment every year which can impact aquatic and plant life, apart from causing severe health problems to humans over long exposure.
Advantages of e-bill
Though blanket ban on these bills may not be feasible considering the mindset of consumers as many still want to check physical bill before leaving the store. In the government and social level, awareness campaign should be initiated to reduce the usage of paper bills by highlighting the harmful impact both on health and the environment. Government should encourage department stores, other retail outlets and customers to use e-bills, which can, in a small way, contribute to the environment.
So, next time when you visit a mall or super market, don't forget to ask the counter staff to send the e-bill to your smart phone or email account. Save paper and Save environment!
-K RAMANATHAN ram@justransact.com