The 11th Annual Mega Congregation of India Food Forum powered by Sri Sri Tattva, India's most comprehensive platform for ideas and innovations in the food, FMCG and HoReCa sector –– is being held at the Bombay Exhibition Centre, Goregaon, Mumbai, from January 17-19.
Being evolved over the years as India's most trusted and influential platform for foot industry aspirants and business associates, India Food Forum 2018 presents a powerful trio – Food and Grocery Forum, Food Service Forum, and Food Retail Tech – to tie up the entire spectrum of food consumption and enablers that are shaping the growth of our industry.
This year the forum will also see the launch of India's 1st Food Startup Convention and Awards engaging food entrepreneurs, enablers, investors and food start up support organisations and professionals.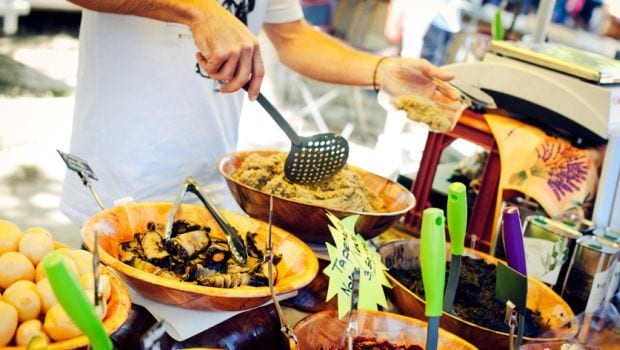 Supported by Food Safety and Standards Authority of India (FSSAI) and leading industry bodies, Trade Associations, Academic & Research Organisations and Food Industry Majors, the India Food Forum 2018 has a powerful and cutting-edge agenda that will set the tenor for three days of continuous knowledge sharing and exchange of ideas among industry stalwarts.
The theme of the Forum this year – Charting the growth map for food grocery, food service and food startup in this fast, tech-savvy, digitally connected, demanding consumer-driven era – is aimed at building the roadmap for food retail business to accurately read the underlying opportunities and predict future consumption paths that the Indian consumer will tread.
Chaired by Krish Iyer, President & CEO, Walmart India, India Food Forum 2018 will bring together key decision makers from every part of the food supply chain, apart from the country's finest talent in food research, creation, distribution and retailing. Power-packed with interactive and focused panel discussions, workshops, exhibition, Master-classes, product launch pads, awards and an array of other highlights, the activities at the Forum this year will have a thoughtfully curated and designed five structured zones – Food & Grocery Forum India, India Food Service Forum, India Food Retail Tech, Food Start-ups Innovation Convention, and the Golden Spoon Awards for excellence in Food and Grocery, Foodservice and for demonstrating innovation in the Food Start-up category.
To keep the delegates connected with the next big innovations in food retailing, HoReCa and food technology, and to ensure that they are empowered with the products and insights to maximize the opportunities offered by India's vast consumer universe, the forum will feature a line-up of powerful conferences and eminent industry experts as speakers.
Says Amitabh Taneja, Chief Convenor, India Food Forum, "For a sector that is very dynamic but also extremely challenging to be successful in, India Food Forum analyses and researches consumer and market trends and every year it puts together the most comprehensive and concise capsule of themes and directions that affect the market and the business. The main aim of this forum is to provide the right mix of knowledge and trade for exhibitors. It provides an opportunity for modern retail, progressive grocers, food service operators to identify new trends, discuss new ideas and witness the latest innovation."